Explore our interactive Realtime Activities
Let your kids pursue their passions and interests through our live, educator-guided Realtime Activities. Kids learn in small groups where everyone belongs, learns and has fun. New Activities are added every month!
Guided by
Passionate

Educators

Our Guides design Activities, curate incredible experiences, and meet kids wherever they're at in their learning journeys. Your kids can build confidence, explore, and get excited.
Art, Writing, and Making

Experienced Guide with BFA
We have an established history in education
HomeLearners Network was created by SelfDesign Learning Foundation. We are fueled by SelfDesign's decades of experience in providing home learning services and resources to tens of thousands of kids. They've been championing innovative kid-centred education since 1983!
Why We're Loved
Son felt independent
My son really enjoyed the Video Game and 3D Video Game Design classes. He participated without adult supervision which for him (as an autistic person), especially in an online setting, is a new experience. He enjoyed the fact that he could keep video off and that he didn't have to talk if he didn't want to. It helped him to engage without stress.
A, Parent
Such unique content
Sey really enjoyed the Forensic Science course with Glenn. She loved the carnivorous plants and code cracking too! She has created lots of codes for her sister to crack and has done research on more code cracking types.
L, Parent
Keeps kids engaged
The instructors have that magic formula to keep kids engaged in learning online, literally the hardest thing I can imagine (and trust me, we have experienced some bad online classes so we know great when we see it!)
Andrea, Parent
Simple but exciting!
We really loved the pixel art class last week. The teacher was really energizing. She really engaged and connected with my son. My child had a great time creating a drawing of a robot and was so proud. He even spent time finishing it off after class.
Lucy, Parent
Impressive results!
My daughter participated this week in both the making a mini-magazine class, and the claymation stop-motion class with Tanya. Sapphira said Tanya was an amazing teacher and she really would love to take more classes with her. As a parent, I was very impressed.
Robin, Parent
Great teamwork
Amalya, Khalil, and Ma'ayan Levy just finished the Forensic Science class and had a great time! It was a lot of fun for them to work together to look through all of the information and solve the murder.
Aniya, Parent
Kids asking for more
Our 7 and 9 year old just finished their class with Amber, and they loved it. Amber was so patient and clear in her instructions, and always so encouraging. The kids are already asking "When is our next class with Amber again?"
Carol, Parent
Start with an Anytime Activity
Free, fun, printable PDF activities that kids can do offline, anytime and with anyone!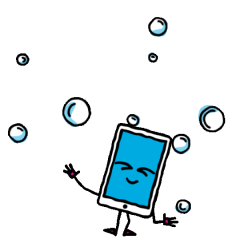 Get the Latest
Enjoy 25% off your first Activity when you subscribe!
Be the first to know about upcoming Activities.