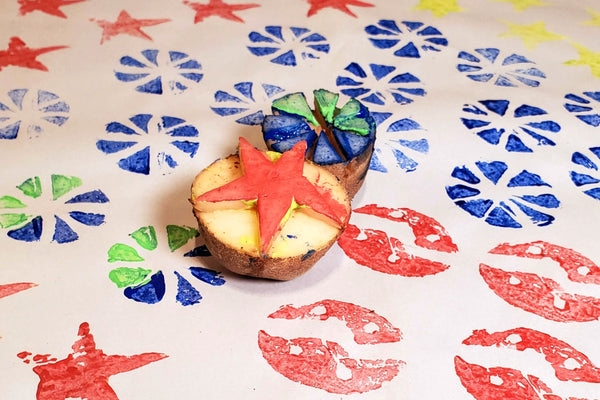 2

More About my Activity

Are you interested in printmaking? Discover how to make potato stamps with eye-catching designs. Learn carving techniques using a butter knife and chopstick and experiment with line, patterns and colour. Create original art prints, such as homemade potato print wrapping paper!
3

What Materials Do I Need?

something to draw with, paper, potato, butter knife (non sharp knife), chopstick, paper towel, paintbrush, acrylic paint, table cover
4

I learn useful skills too?
5

My Guide!
Tanya Baker
I'm a doodler, dreamer and maker. Some hobbies are drawing, graphic design & media arts. I've been an educator and home learning parent K-12 and love exploring creative pursuits through fun activities!
Fun fact: I have 2 tuxedo cats that love water!