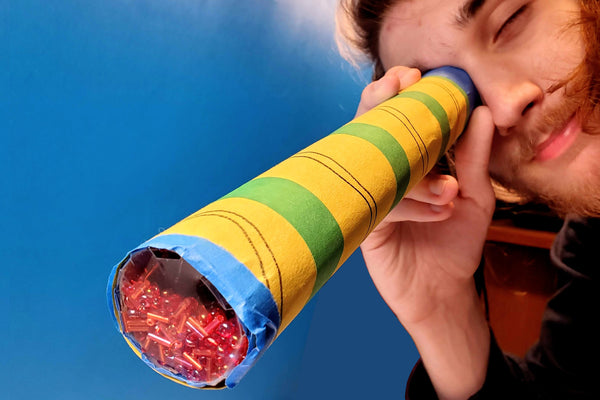 2

More About my Activity

Would you like to experiment with light and geometric patterns? Let's create a colourful kaleidoscope! Observe the effects of reflecting light and symmetrical designs in this nifty craft.
3

What Materials Do I Need?

Paper towel roll, aluminum foil, plastic wrap, a piece of clear plastic (from recycled packaging), cardboard, translucent beads, construction paper, marker, masking tape, scissors, ruler, glue. Optional: coloured cellophane
4

I learn useful skills too?
Creative thinking
Critical & reflective thinking
5

My Guide!
Tanya Baker
I'm a doodler, dreamer and maker. Some hobbies are drawing, graphic design & media arts. I've been an educator and home learning parent K-12 and love exploring creative pursuits through fun activities!
Fun fact: I have 2 tuxedo cats that love water!