Kitchen Science
Explore scientific concepts by creating delicious treats!
Join 1 or all 3 sessions of delicious kitchen chemistry! Day 1: Kids will explore different types of mixtures & make a yummy smoothie. Day 2: Kids will explore states of matter with a Rainbow Pizza. Day 3: Kids will learn how living ingredients are important to different types of food, like yeast!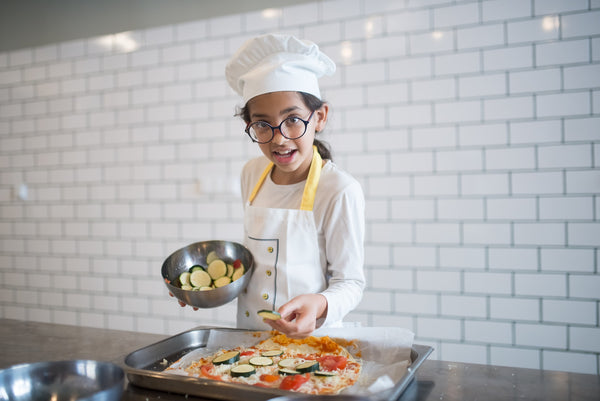 1

Your Guide
Tristan Bannister
Learn more about me
If you're a "sticking-your-toes-in-a-freezing-lake-because-there-was-a-shiny-rock" kid, or a "licking-the-spoon-after-making-cookies" kid, or a "empty-the-recycle-bin-to-build-a-rocketship" kid, you will love my activities! I am a certified French immersion teacher with a deep love of science and animals. I enjoy eating ridiculous amounts of cheese and I live, work, and play on the traditional territories of the W̱SÁNEĆ people. My activities encourage high-level thinking on topics while having lots of fun.
I love animals and have fostered over 35 cats – my own two kitties were born in my bathtub!
2

Materials Needed

Day 1 (trail mix supplies, smoothie ingredients, mayonnaise ingredients). Day 2 (rainbow pizza ingredients). Day 3 (bread in a bag ingredients, yogurt ingredients). See individual sessions for supply list.
3

Learning Focus
Collaborating
Creative thinking
Critical & reflective thinking
Social awareness & responsibility
4

Registration

You're selecting a Realtime Series A one-time Livestreamed Activity led by a qualified Guide.