2

More About my Activity

Have you ever wondered how colours connect to emotions? In this activity, you'll experiment with basic colour theory by mixing paints to create your very own colour wheel. You'll play with colour, discover how certain colours blend together to make other colours and match them with feelings!
3

What Materials Do I Need?

Paints: acrylic, gouache, or watercolour (dried, in a tube, or pencils), Water cup, Pencil or pen, Paint rag, Paintbrushes, Palette to mix paints on, Water media paper or piece of wood,
4

I learn useful skills too?
Communicating
Creative thinking
5

My Guide!
Amber Santos
I'm of German Canadian, Anishanaabe and Metis descent. I'm a practicing artist with over 20 years of exhibiting and selling paintings and drawings, painting murals and teaching art!
I'm a beginner surfer—I'm not very good at it, but every wave I drop is worth the hundreds of wipe outs.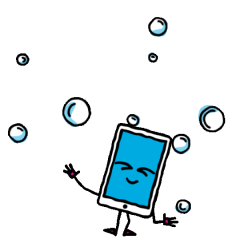 Get the Latest
Enjoy 25% off your first Activity when you subscribe!
Be the first to know about upcoming Activities.