Create Characters for Stories
Learn how to create a unique, developed character from scratch!
Kids will learn to develop 3 main characters with unique traits and backstories. We'll then write a brief synopsis of their original story and how their characters will develop as the story progresses.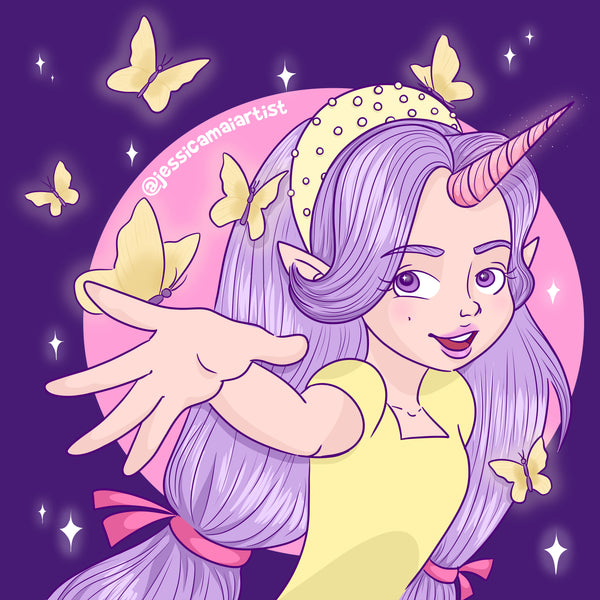 1

Your Guide
Jessica Mai
Learn more about me
Hi! I'm Jess! Not only am I a professional kid's performer (I go by the name Penny Pom Pom!), I've had the pleasure of being an art teacher and performing arts teacher since 2012! I am very passionate about encouraging children to use their imaginations, be creative every day and I believe that "play" is the most important part of being a human. I live on a tiny island off the coast of British Columbia where I make friends with the eagles and the ravens and I spend my time making music, painting, drawing, daydreaming, playing games, moving my body, hiking in the woods and watching movies (especially scary ones). My Penny Pom Pom web series can be watched on Youtube and Sensical TV. I'm also illustrating my first children's book that is set to be released in summer of 2023!
My favourite colour is purple and my favourite animal is a barn owl!
2

Materials Needed

pencil, eraser, blank paper
3

Learning Focus
Communicating
Creative thinking
4

Registration

You're selecting a Realtime Series A one-time Livestreamed Activity led by a qualified Guide.