Stuffy Safari
Group and classify your stuffies!
Calling all stuffie lovers! Our stuffies can be organized in so many ways: by colour, number of limbs, texture etc. We will sort and classify our stuffies and use bar graphs to display the results.
1

Your Guide
Anna Kirkpatrick
Learn more about me
Inspired by my own two kids, I love creating things, whether it's with fabric, food or other materials! We also love to read, cycle and explore the outdoors together! I'm an idealist and love thinking about ways to make the world a better place. Not only am I a BC-certified educator, I'm a certified forest and nature school facilitator. Nature exploration offers so many opportunities for contemplation, joy and learning! I've worked as an educator for more than a decade in a variety of settings including camps, libraries, schools and nature programs. I believe that learning always happens best through connection and community. Some of my most profound learning experiences have occurred in unconventional settings: weeding cabbages, cycling a country road in Albania, or route finding on a wilderness trail.
I've travelled across Canada by bus and train.
2

Materials Needed

6-8 stuffed animals of various shapes, colours, sizes etc. Paper and pencil or pen.
3

Learning Focus
Communicating
Creative thinking
4

Registration

You're selecting a Realtime Single A one-time Livestreamed Activity led by a qualified Guide.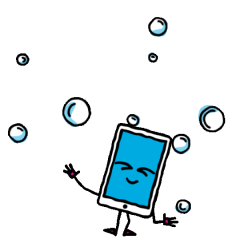 Get the Latest
Enjoy 25% off your first Activity when you subscribe!
Be the first to know about upcoming Activities.