Story Book Club
Read beautiful storybooks and learn new insights about the stories.
In this four week series, we will read a storybook together each week & discuss the central ideas of the story as well as the connections we make with it. The kids will learn that a great story has many layers, new information, & perspectives. We'll also share our favourite stories with each other.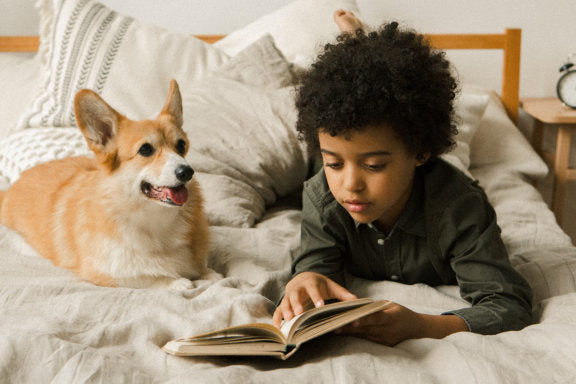 1

Your Guide
Glenn Kachmar
Learn more about me
Hello, I'm Glenn. I have had a lifelong interest in science, technology, nature, math, building things, & much more. Perhaps what makes me unique is that when I dress as a mad scientist, my friends tell me it's not a costume. Hope to see you in my classes. Until then I need to work in my secret lab on my d̶e̶a̶t̶h̶ ̶r̶a̶y̶ hamster maze.
I regret to admit that I have eaten a brain sandwich...
2

Materials Needed

a sense of wonder and imagination, favourite story books to tell other kids about
3

Learning Focus
Communicating
Creative thinking
Critical & reflective thinking
Positive personal identity & culture
Social awareness & responsibility
4

Registration

You're selecting a Realtime Series A one-time Livestreamed Activity led by a qualified Guide.