Drum Circle
Let's jam! Bring your hand drum and play with me!
Using hand drums, we'll learn some rhythm patterns, improvise, and play some music together. We'll also listen to drum circle music from around the world and learn the basics of writing a rhythm pattern.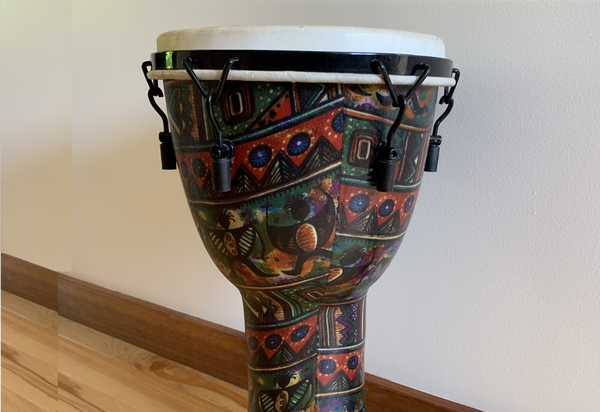 1

Your Guide
Erin Davies
Learn more about me
I've worked as an educator for over 20 years in various roles from music teacher to outdoor educator. Through my experiences as a teacher and an adoptive parent, I've become an advocate for trauma-informed and culturally-safe education. I'm also a learning consultant at SelfDesign! I'm truly a lifelong learner. As an adult I've studied French, oceanography, entomology and I'm an avid beachcomber, gardener, reader and knitter. I live on the Sunshine Coast of British Columbia with my two teenagers, mother, two cats and three dogs. Everyone in my family plays instruments. I play flute, piano, voice, ukulele and recorder. My kids play violin, piano, percussion and clarinet. My mom is a piano teacher and plays harpsichord. I strongly believe that with the right tools, adaptations and accommodations, we can all experience the world in meaningful ways.
2

Materials Needed

Hand drum- homemade or otherwise
3

Learning Focus
Communicating
Collaborating
Creative thinking
Positive personal identity & culture
Social awareness & responsibility
4

Registration

You're selecting a Realtime Single A one-time Livestreamed Activity led by a qualified Guide.